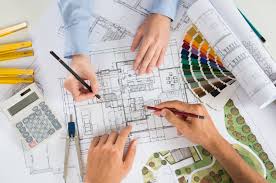 Welcome & Mission
Our mission is to guide the Town of Blacksburg's growth to create a vibrant and self-sufficient town with a unique identity. Our department's goal is to encourage and promote responsible development to meet the opportunities of Blacksburg's future. The goal is to collaboratively work with citizens and new developments to create a place where people live, work, and play in a safe environment.
Do you have a Planning or Zoning question?
Contact Town Hall at 864-839-2332
Services
The Zoning and Planning Department coordinates planning and construction activities for Town
Our Staff:
Provides guidance on the future growth and community development of Blacksburg
Issues zoning permits
Administers Code Enforcement
Presents cases and findings to the Planning & Zoning Commission, Zoning Board of Adjustment, and Town Council
We are committed to encouraging citizen participation, education, customer service, and partnerships with all community stakeholders. The Town meets with the community, including both residents and businesses, on a regular basis to speak on planning topics and answer questions and concerns from the public.
Knowledgeable staff members are ready to assist you at any time. We look forward to meeting you!

Town of Blacksburg Zoning Ordinance
Town of Blacksburg Official Zoning Ordinance
Town of Blacksburg Official Zoning Map
Town of Blacksburg Land Development Standards (Adopted July 2022)
Town of Blacksburg Zoning & Planning Fee Schedule
Zoning & Planning Commission
The Zoning & Planning Commission is comprised of five (5) residents appointed by the Town Council for three-year terms.  The Commission performs duties and exercises power and authority with regard to planning, subdivisions, zoning, zoning administration, and other land use regulatory controls as prescribed by ordinance and state law.
Historical Commission
The Historical Commission is comprised of eight (8) members, seven (7) of whom will be appointed from the community at large, and one (1) member of the Town Council. Town Council appoints members for terms of four (4) years or until their successors are appointed and qualified except that of those members initially appointed one-half of such appointees shall be appointed for a term of two (2) years only. The councilmember will serve as an ex officio member with voice and vote. Vacancies shall be filled in the manner of the original appointment for the unexpired term. Members of the commission shall not serve more than two (2) full consecutive terms (Per Town of Blacksburg Code of Ordinances - Article III. Historical Commission)
Committee Application Form
Planning and Zoning Commission
2023 Meeting Schedule

Town of Blacksburg Planning & Zoning Commission                                                                                                            3rd Wednesday of the month                                                                                                                                                6:30pm at Blacksburg Museum of History and Civic Center